Used and reconditioned busway and bus duct can help you to generate real cost savings in many electrical projects. A bus bar or bus duct is used in electrical components that help you to achieve more flexible power distribution. Busway and bus ducts are copper or aluminum bus bar that is generally used in tin or aluminum electrical enclosures.
Electrical busway and bus duct components are usually crafted using copper, plated aluminum and steel, and they are capable of carrying and regulating extremely large current. This means that for large electrical installations and industrial applications, using busways, bus ducts and bus plugs can help you to run large scale electrical equipment. This can be beneficial in manufacturing and industrial settings as these types of industries require machinery which takes a large scale electrical load, requiring something to carry that large current through.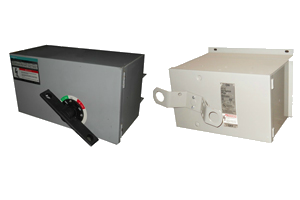 Our company carries a wide array of bus plugs, bus duct and busway components which are ready to be used in electrical systems across many industries. We carry name brands such as Square D, Cutler Hammer, Siemens, GE and more. As well as new components we also carry reconditioned busway which can help you to dramatically reduce the cost of any project. This reconditioned busway has been completely re-purposed so that you can enjoy the same benefits without having to pay full price for brand new electrical components.

Because of the cost of the raw materials to produce some of these electrical components, it is much more cost effective to recycle and re-purpose these brand name busway components. You can still experience the same quality products, only paying just a fraction of the total price.

For any business that requires new electrical work, or an expansion project for their facility, this is a recommended action to take. It is extremely environmentally friendly and can allow you to allocate part of your electrical budget back into your business. In our catalog we can provide you with a wide array of reconditioned parts which will help you to slash the cost of any electrical project. If you are interested in taking on an environmentally safe construction initiative we are happy to work with you on this green initiative. With our resources it is possible to avoid paying extra for your electrical components. Whether you are in the midst of a new construction project, or you require replacement parts, H&H Buying & Selling is here to help.
Please feel free to call us at 1-888-588-6560 or email us at Sales@HandH.net.